WELCOME TO THE b&b

La mia valigia
The B&B "La Mia Valigia" was born in an ancient building in the 'Centro Storico' of San Lucido and is an artistic journey that reflects the work of three important Sanlucidani painters.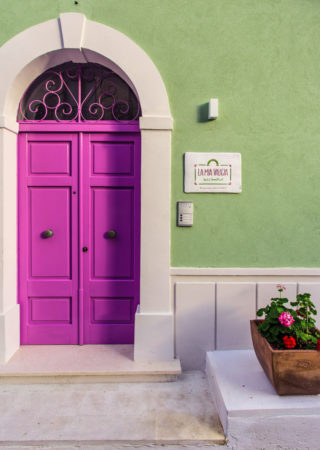 My Valigia is an ideal destination for sun lovers who want to relax, lovers of good food, and for those who want to spend a holiday immersed in nature. The beaches of San Lucido are just a few minutes away from the accommodation either on foot or by car. There are other seaside locations such as Tropea, Pizzo and Maratea, which are all possible to reach, by car or public transport.
The beautiful clear blue sea is perfect for swimming, boat trips, snorkeling and fishing.
Mountain destinations such as the stunning Sila National Park and the Calabrian Apennines, are also close by. For those who prefer a more active holiday, you will find trekking, hiking, mountain biking and skiing (winter only) all easily bookable
The B&B is family run. A continental (coffee or cappuccino, fruit juice and a cornetto) breakfast is included in the price.
WHY CHOOSE LA MIA VALIGIA